Stix

Stix is on a mission to build everything you need to confidently manage your health, starting with pregnancy and ovulation tests. The brand is female-founded and judgment-free, with the products, content, and community you need to make informed decisions about your body. As a Brand and Digital Marketer, I helpd to build a digital marketing & growth system for engagement and scalability.



Moodboard
Modern Fertility
Natalist
ClearBlue
Mosie Baby
First Response
Uqora
Brand identity
Web
Paid Social
Organic Social
Email
---
OPPORTUNITY 1
Brand Identity



The problem —
Stix is on a fast track for growth. I led rebranding efforts, including typography, color palette, web design, paid social, and email.





SOLUTION 1
Brand Guidelines
Stix strikes the balance of reliable, yet personal. Pregnancy and ovulation test results have no faint lines, and the instructions are jargon-free. However, the tone of voice across social and web is friendly, like a knowledgable older sister. The branding now reflects the two positions: reliable, yet personal.

The typography is approachable yet certain, and the colors are bright yet soothing. Graphic elements are slightly hand-hewn, as though a real person created the brand (because, a real person did!).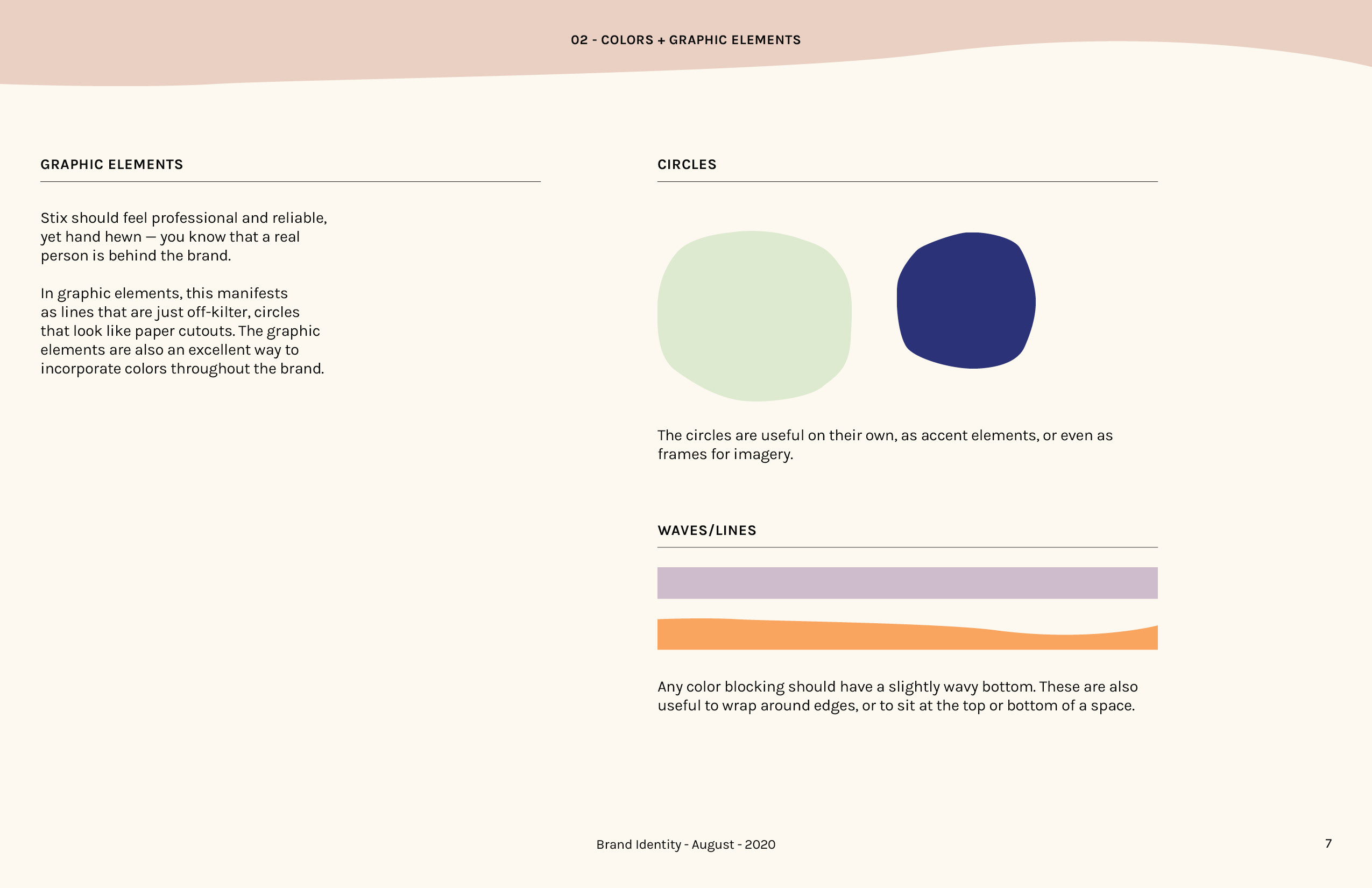 The UI and UX of the site needed an update, alongside the brand refresh. Barriers to purchase were removed, and key information about the product and brand were surfaced. Finally, the Stix Library is a well-trafficked component of the site—we infused those resources throughout.
---
OPPORTUNITY 2
Growth & Paid Social



The problem —
Facebook, as with many e-commerce brands, is a key vehicle for month-over-month growth. Stix's paid social needed a thoughtful, creative-driven approach to move towards a self-sustaining digital advertising program. I worked closely with the co-founder to scale the Facebook program, optimizing for budget, targeting, and, importantly, creative. We approached the cohorts of customers (prospecting, retargeting, lifecycle) thoughtfully, and reported regularly to pull forward creative opportunities for future iterations.





This is where we introduced Stix to brand-spanking-new customers. We tested a variety of images & copy options, as well as creative angles, to determine the most efficient onboarding creative for a new customer. This considered both acquisition and retention. Key messaging included delivered tests, discretion, and high-level brand education.






Retargeting & Lifecycle (social engagers, website visitors, past purchasers) focused on community-building. We leaned heavily into testimonials and educational content. In parallel, we ensured that Stix remained top of mind for whenever someone needed a test delivered quickly & discreetly — an effective way to do this was through promotions.